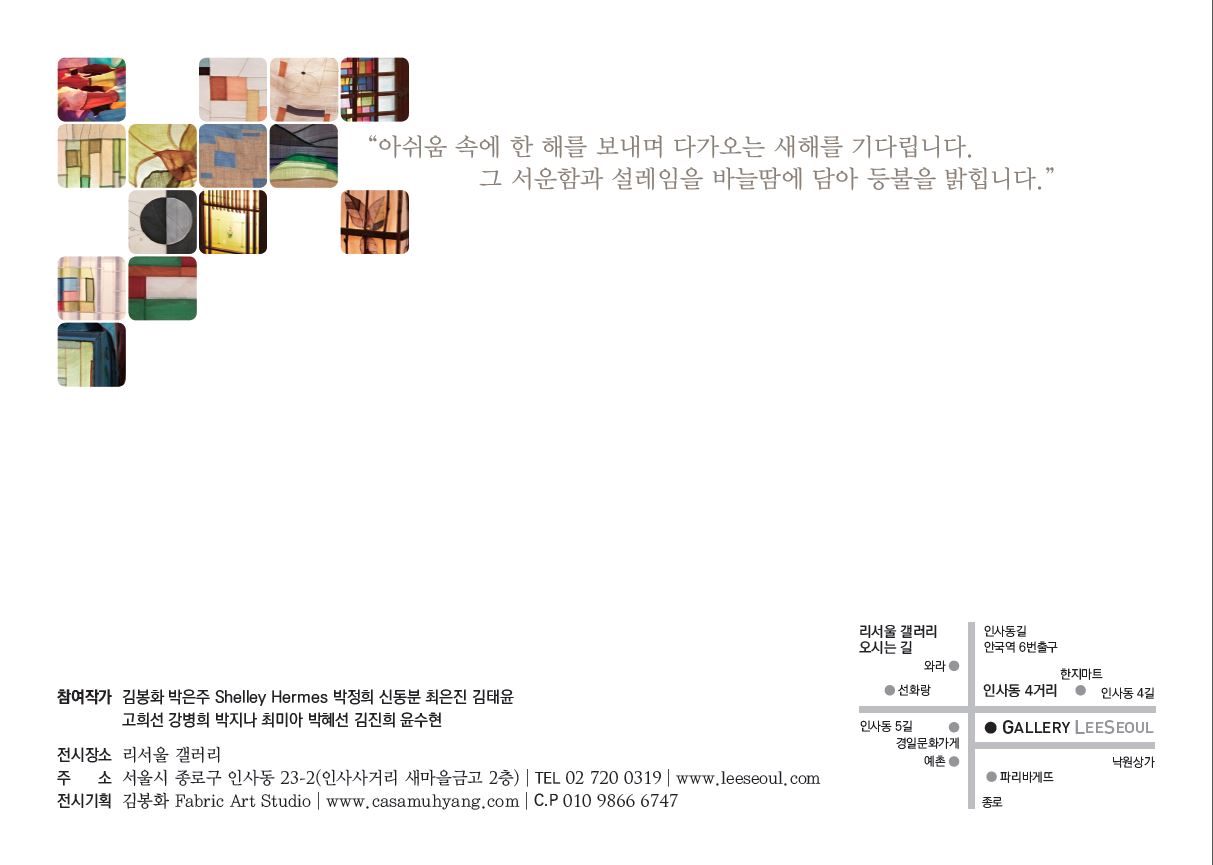 The women who have been following me: eleven in Seoul & two in California Artists.
I give a exhibition in Insa-dong , the street of Korean culture with them.
I'm very exciting with a great expectation.

Date Nov. 27 (Wed)- Dec. 03 (Tue) 2013.
Place Gallery LEESEOUL
23-2 Insa-dong Jongno-gu Seoul
Tel. 02 720 0319

We have a New Year's calendar what makes picture of Art pieces.