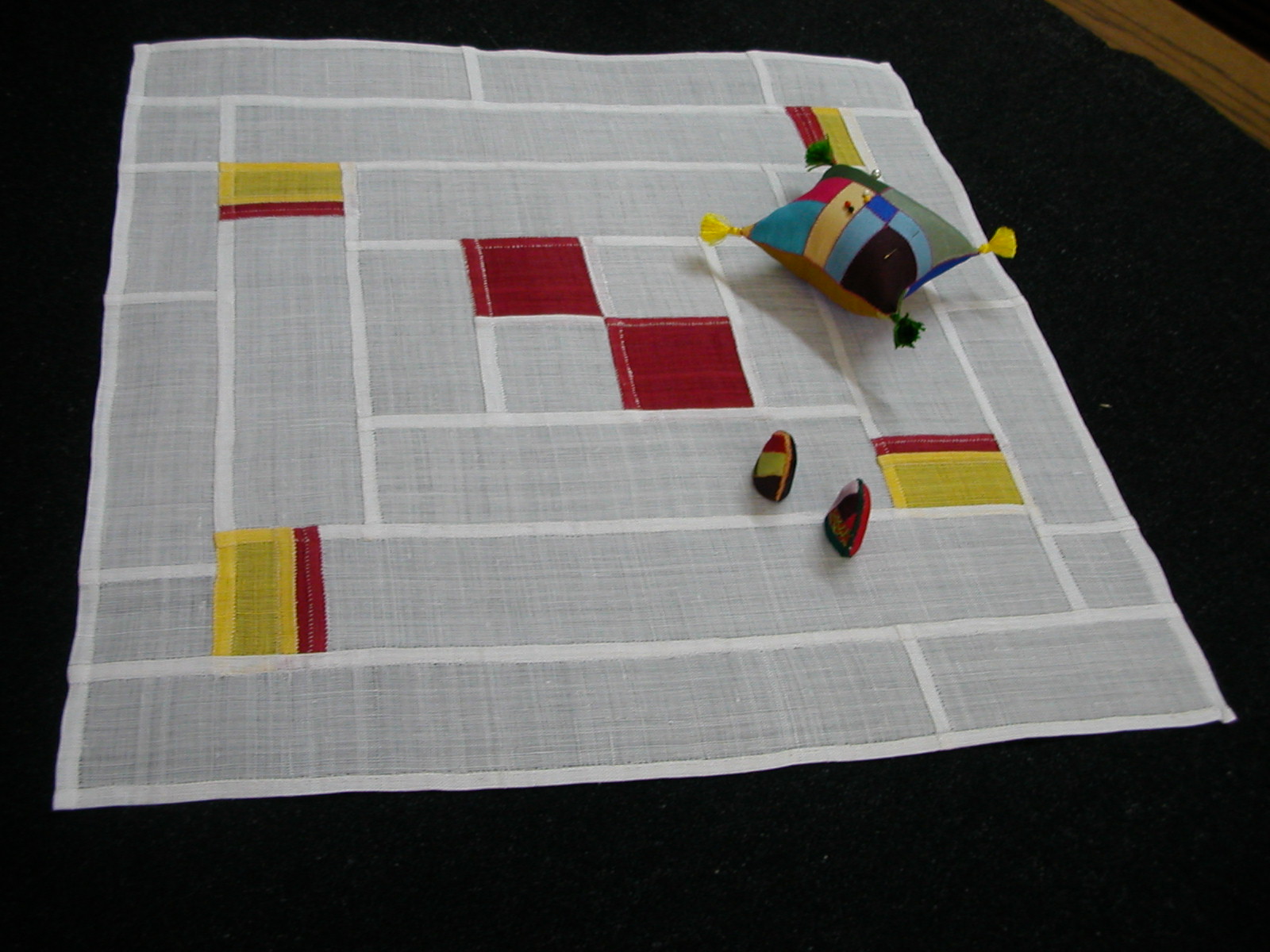 About two month ago I had two visitors in my atelier.
They were Christine and her mom.
Soon after Christine became very special student of mine.
She is only 13years old but she has a great interest in Korean traditional patchwork(handsewing).
I want to share with all of you her precious needle works that she created during the first 7 weeks classes.
Please take a look and give her the encouragement on her great progress.
* Needle cusion ; fine silk, silk thread
Thimble ; satin silk, silk thread
Jogakbo(For covered small food tray) ; ramie, silk thread